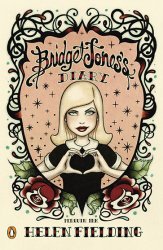 Bridget Jones's Diary by Helen Fielding is definitely a great summer read. Bridget Jones has decided to improve her life this upcoming year. She vows to quit smoking, to drink less alcohol, to decrease her calorie intake, and not find herself involved with men who do not respect her.
Bridget hilariously chronicles her year, trying to survive her crazy parents, mostly her mum who, along with her friend Una, dangles her in front of one Mark Darcy who can only seem to ask her if she's read any good books lately. She also has to deal with her quirky friends and their vile significant others. And don't forget about the smug marrieds who want nothing more than to rub Bridget's single status in her face at every opportunity.
And then there is Daniel Cleaver, Bridget's boss and crush who likes to make flirty comments about her skirt and blouse…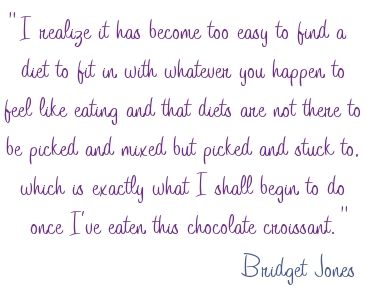 I have seen the movie (who can resist Colin Firth?!) which I thought was hilarious but hadn't yet read the book so when my friend offered to lend it to me, I was most pleased. Interestingly, I was looking at my bookshelf and noticed the sequel hanging out. Not quite sure when I bought it, or why as I obviously do not own the first. Oh well…
Almost every entry comes with a detailed list of her weight, number of cigarettes, alcohol units, and calories, along with a few other funny tidbits. Each number is followed by something along the lines of "v.g." or "better" or "too shameful to smoke in presence of healthy young whippersnappers."
I found myself often laughing at the hilarious situations Bridget found herself in while simultaneously wanting to hit her over the head when she did something incredibly stupid (especially when it had to do with a man). If you want a good laugh and a nice dose of British humor than this is the book for you!