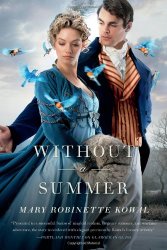 Without a Summer by Mary Robinette Kowal is the third book in the series and my favorite. After recovering from their adventure in Belgium, Jane and Vincent accept a commission in London and bring Jane's sister Melody along in the hope of finding her an eligible husband.
They enter a London filled with unrest for as the spring months creep by, the snow continues to fall. The extensive winter weather is unfairly blamed on the coldmongers, glamourists who concentrate the practice with cooling things. Riots break out by the Luddites as well who have lost their weaving jobs to new, mechanized looms. Jane finds herself becoming increasingly suspicious of their employer's son and worries ever the more when Melody seems to be making an attachment to her.
Throw in Vincent's family whom he has not spoken to in years, and one has a very interesting book to read.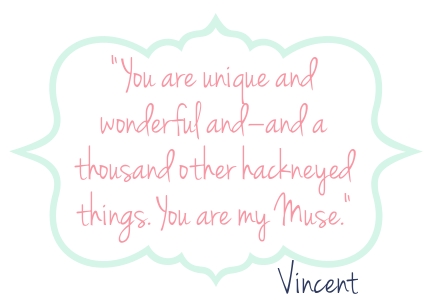 I loved this one much more than the other two. I think it was because I got to learn more about Vincent and how he came to be the way he is. His personality wasn't nonexistent like in the first book or pretty deplorable like in the second. I thought the plot was a little more interesting. It definitely kept me reading.
I do enjoy Mary Robinette Kowal's writing as well as at some times it was quite cheeky. The characters, Melody included, were much more rounded, and the plot was more intriguing. Wonderful!